"When I loaded up the Assault Drums, it sounded EXACTLY like I was standing in the rehearsal room next to the drummer, hearing the kit in all its raw unpolished, gnarly beauty."
-Karl Sanders (Nile)
80's Metal Drum Sound is Only A Click Away!
Assault Drums features the sound of 1980's Heavy Metal & Rock. From the basketball kicks, to roto-toms, to smooth cymbals, Assault Drums has it all.

Multiple routing options and advanced humanizing scripts give each and every drum a natural feel so you can dial tones from Assault Drums as if you were processing real acoustic drums.

Assault Drums also comes with "one-shot" feature so you can enhance your drumming experience with your favourite drum samples.

Assault Drums comes with 11 Kit Presets which will cover a wide range of classic 80's Metal & Rock sounds.
VST/AU/AAX Compatible
Drums Engineered by: Ron D. Rock
Presets Created by: Ron D. Rock @ Soundstakk
Total File Size 1.33 GB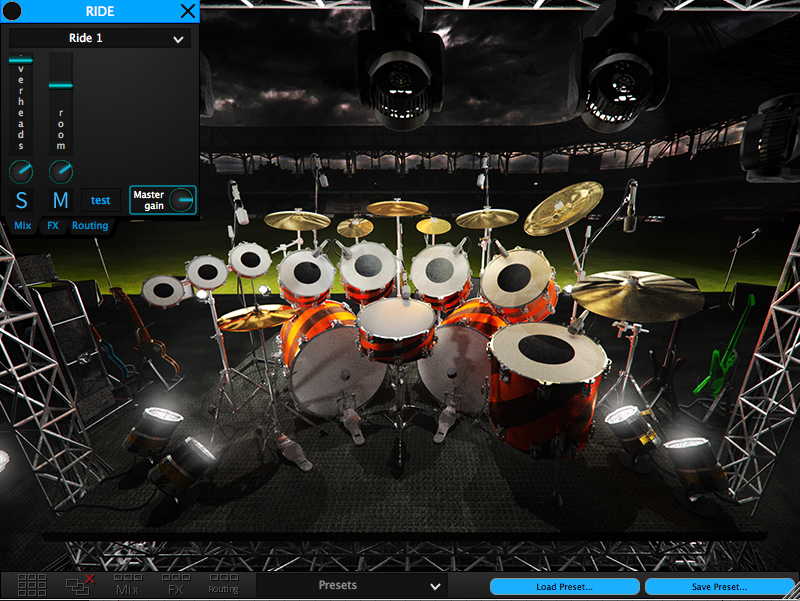 Features
Classic Early 80's NWOBHM/West Coast Speed Metal Sound
3 Full Drum Kits, Multiple Snares, Lots of Toms (Set of Rototoms and up to 5 Toms, that's 8 toms in a single kit!!)
11 Kit Presets - Multiple Routing and MIDI Mapping Options
Add your own one shot samples
VST/AU/AAX Compatible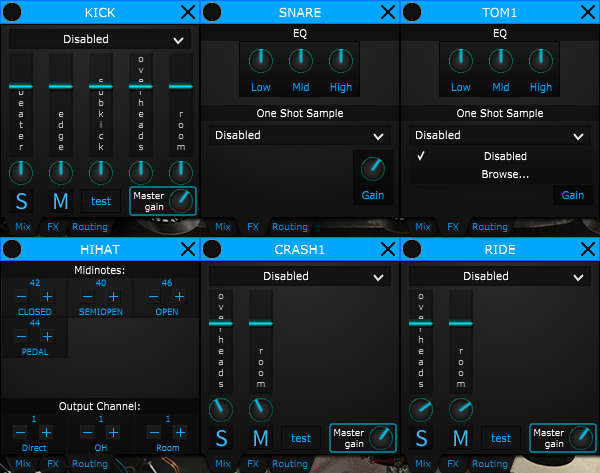 Drum panels
Mix tab:
Adjust the levels of Close mics, Overhead and Room per drum
Solo / Mute
Soundcheck -button
Drum Gain knob
FX tab:
3-band Equalizer, different fixed bands for each drum type
Oneshot Sample selector on shells
Oneshot Gain knob
Routing tab:
All MIDI Notes are remappable
All drum mic channels are routable to 16 output channels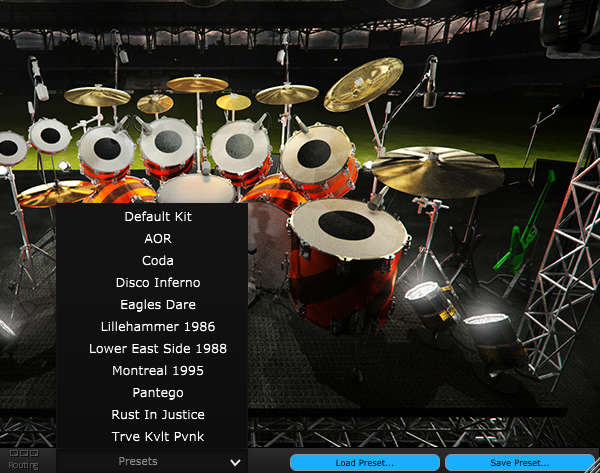 11 Kit Presets
Default Kit
AOR
Coda
Disco Inferno
Eagles Dare
Lillehammer 1986
Lower East Side 1988
Montreal 1995
Pantego
Rust In Justice
Trve Kvlt Pvnk
Create Your Own Presets (Even share with your friends!)
QUESTIONS & ANSWERS
Have a Question?
Be the first to ask a question about this.
Ask a Question
Customer Reviews
10/09/2019
Got exactly what I was looking for
Use it with Reaper and has been my go to drum sample library since I bought it. Advertised as a NWOBHM old school metal kit but holy **** does it deliver for 90s thrash/death sounds. Leaves (intentionally) alot of room for individuals to process their own sounds with and can really sing in a mix if tampered with the right way.
Ryan W.
United States
10/08/2019
I don't recommend
Very slow, didn't really work, just 1 huge DLL of 1,3gb, blocked my DAW completely until I gave up. Asked for refund and I was happy I got the money back. A shame, because I liked the sounds as advertised on the product page.
Vlad C.
Romania
10/02/2019
All of my other plugins work with Cubase 10 Pro - why not this one?
Not good. When I loaded the plugin, to my dismay the only drum that played using Cubase 10 was the bass drum. There were no instructions I could find to check the installation or troubleshoot it. In the meantime, all I have is a bass drum.
Roland S.
United States
09/20/2019
Not all there
I can only get a Kick drum sample and I'm using Logic Pro X, not sure what's going on there.