"These drums deliver the exact sound of the classic Norwegian Black Metal days. Perfect start for your new black metal project. Completely unprocessed and ready for music from the cold dark north. They're great!"
-Scott Elliott (Chernobyl Studios)
From The Pagan Wastelands, comes KVLT Drums
KVLT Drums is a drum library designed for lo-fi metal & punk music. Drums were recorded in a tiny wooden sauna in South East Finland in June 2014.

KVLT Drums isn't a mix ready drum library, it is very dry, raw and unpolished, just like the legendary Black Metal albums of the 1990's. Small wooden sauna gave the drums very unique sound and it's got built-in cabin fever. Loads of velocity layers to achieve realism.

With this kit you should be one step closer in achieving that Scandinavian Black Metal sound that dominated the 1990's.
VST/AU/AAX Compatible
Drums Engineered by: Ron D. Rock
Total File Size: 380 Mb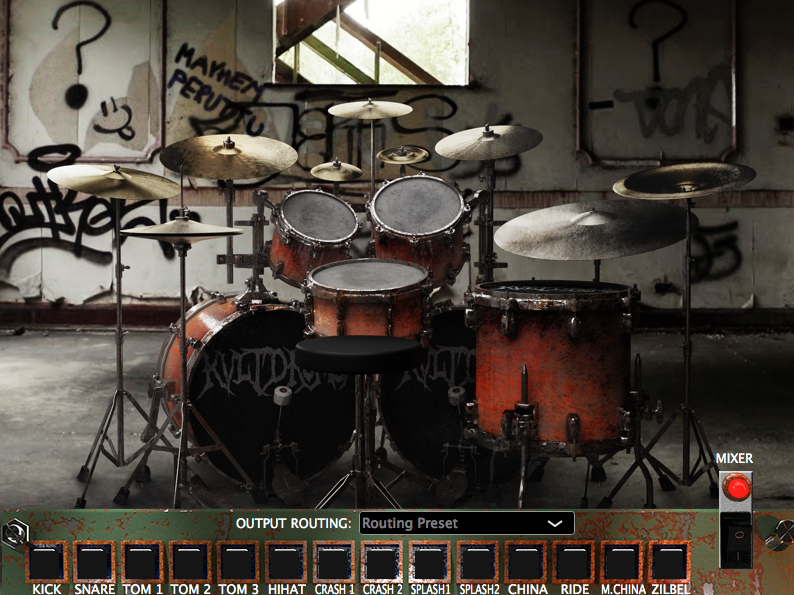 Features:
Tama Starclassic Performer drums, Zildjian cymbals, Harvia stove & Hackman sausage pan
1 Kick - 2 Snares (Piccolo & Wooden Tama Snare, Sidestick + Left & Right Articulations)
3 Toms - 1 Hihat - 1 Ride - 2 Crash - 1 China - 2 Splash - 2 Unique FX Cymbals
Drums played by: Peter Zana
Engineered & mixed by: Ron D. Rock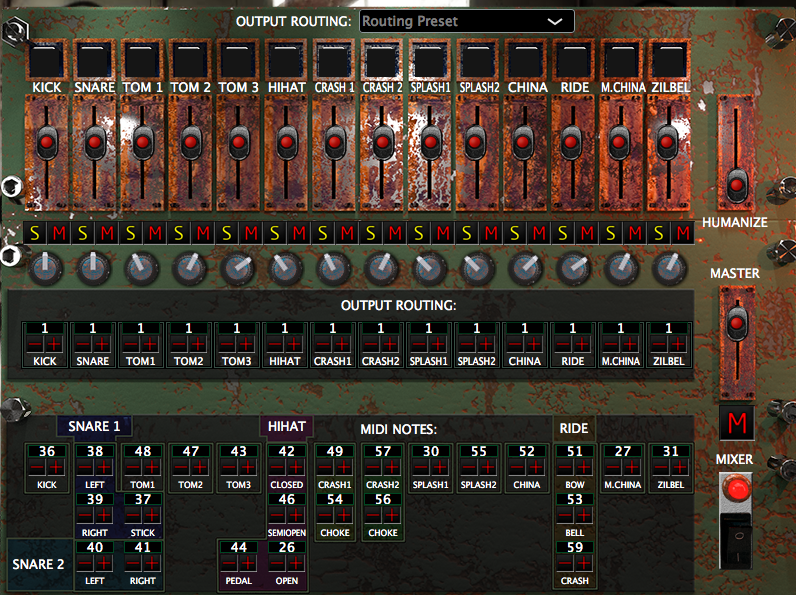 Mix Window:
Adjust the levels and panning of Shells & Cymbals
All MIDI Notes are completely re-mappable
Output Routing
Updated Humanize slider for real drummer-like dynamics