Get RIOT Drums by joining our newsletter
Get RIOT DRUMS for $5!
( Original price $45 )

Riot Drums is a fully sampled drum kit that was inspired by classic 90's Hardcore albums. Over 2700 drum samples inside the plugin.

Free ROCK Grooves MIDI Pack included.

VST/VST3/AU/AAX Plugin formats available. 64-bit system required.

Join our Inner Circle newsletter for exclusive deals and news and get our RIOT DRUMS for ONLY $5! Join below:
"Really good and natural samples. Simple interface, incredibly fast tweaking in the mixer and routing sections! And snare is sounding great on blastbeats!!!"
- Stefano Morabito, Producer (Fleshgod Apocalypse, Decrepit Birth, Internal Suffering, Hour of Penance, Obscenity)
Unleash the raw, unpolished beauty of Classic Underground Hardcore Drum Sound
Riot Drums is a fully sampled drum kit that was inspired by classic 90's Hardcore albums. We dug out some old cassette tapes & vinyls, rented a recording space and got a kick ass drum kit and sampled the whole thing for you.

We love 90's Hardcore and we wanted to bring you a natural sounding yet punchy kit that delivers roundhouse kicks right to your jaw. This puts pizzamakers and Gorilla Stomps in your songs.


VST/AU/AAX Compatible
Drums Engineered by: Toni Kauko
Total File Size 280 Mb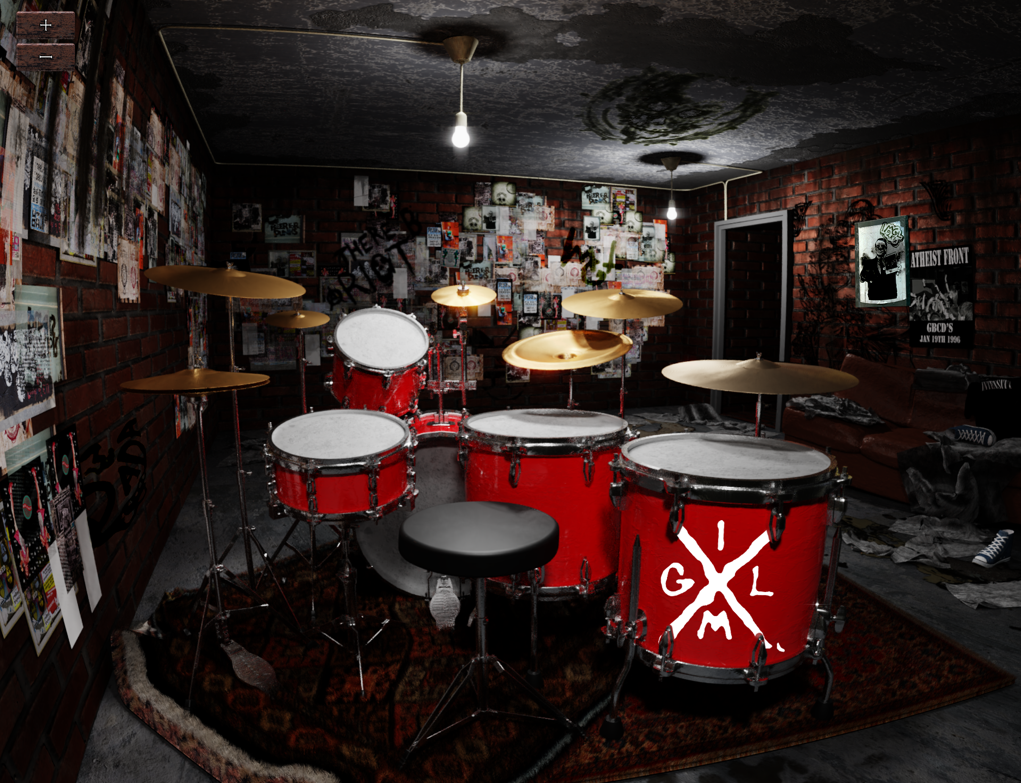 Features
Over 2700 drum samples , packaged in a compatible, beautiful, and simple to use plugin.
Drums: 1 kick, 1 snare, 3 toms and a whole set of cymbals (hihat, ride, 2 crashes, china, 2 splashes).
Each drum has many adjustable mics: Close, room close, room far, overheads and bassdrum & snare includes also close rear mic.
Each drum has it's own pan and gain knobs.
Each mic has it's own gain knob.
Each mic can also be routed to any of the 16 stereo outputs.
A simple 1 stereo output mode by default.
Each drumhit's midinote is freely adjustable.
A soundcheck-mode for adjusting drums without the need of external midiclips during the pre-mix.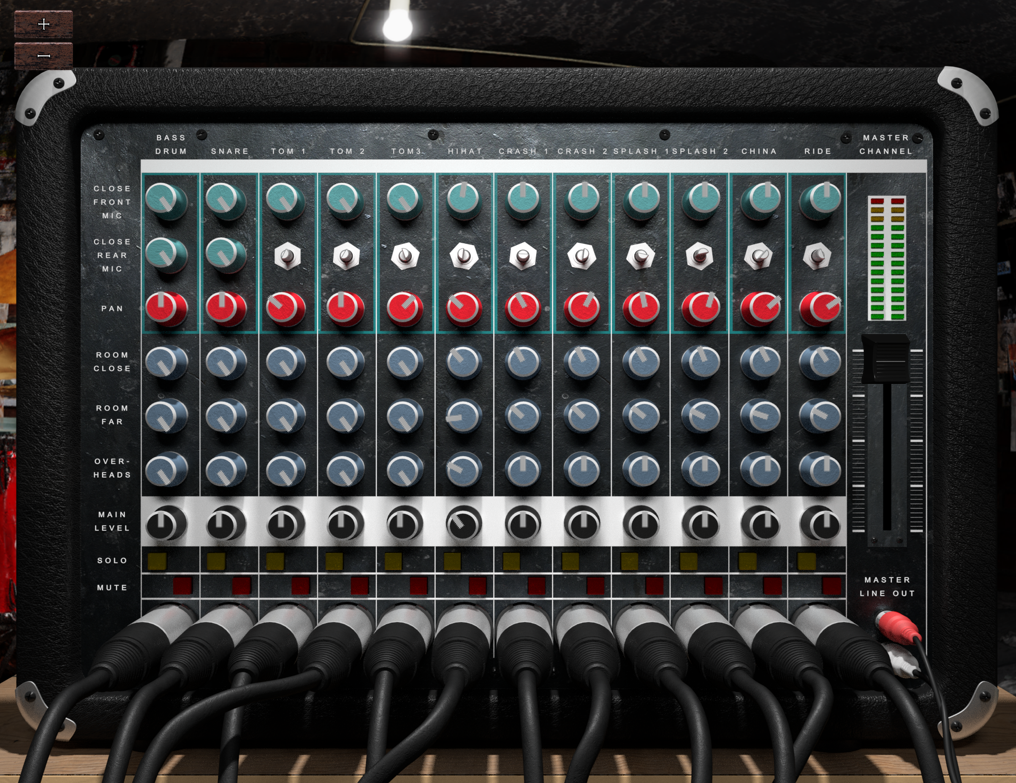 Mix Window
Adjust the levels of Close mics, Overhead and Room, and panning per drum
Solo/Mute per drum
Master Level
Routing Window
All MIDI Notes are completely remappable
Easy single stereo output setup up to fully customizable 16 individual outputs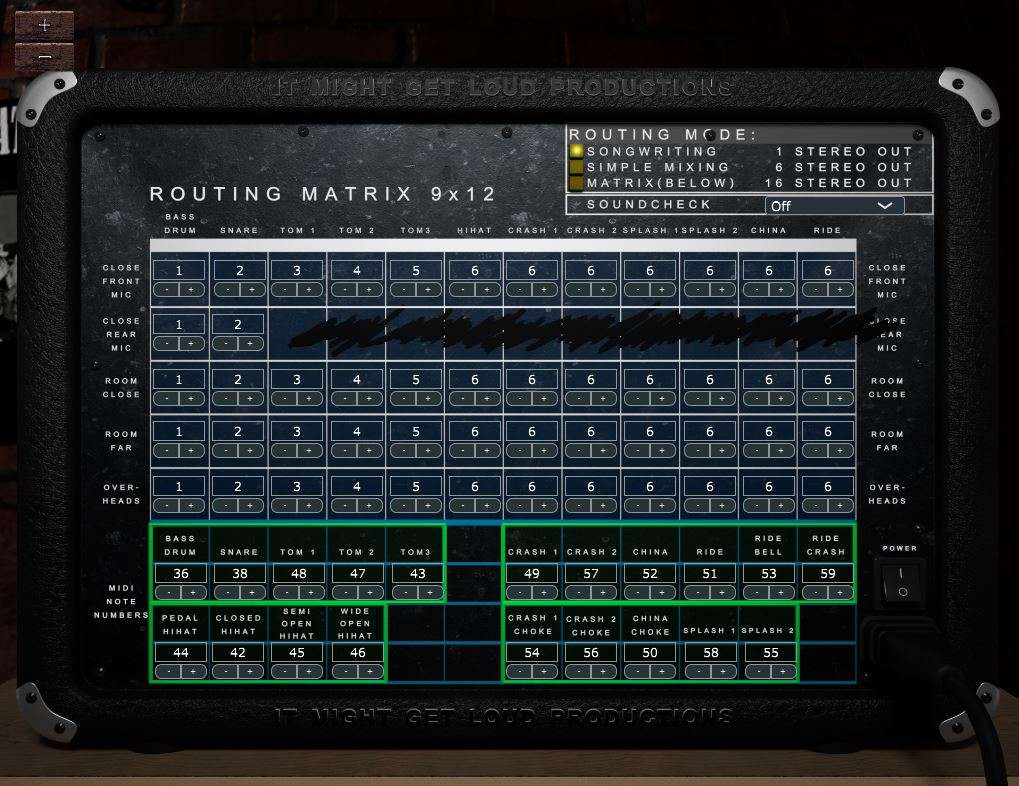 "In your face!" The RIOT Drums kit is definitely not just another drum VST. If you are searching for a really realistic sounding and punchy drum plugin, don't look any further. The sound of the RIOT Drums plugin is natural, raw and authentic. With its straightforward routing and mixing flexibility it's my go-to drum VST for quick sketches and final products. You really can't go wrong with the RIOT Drum Kit."
-Soli D: producer (Graz, Austria)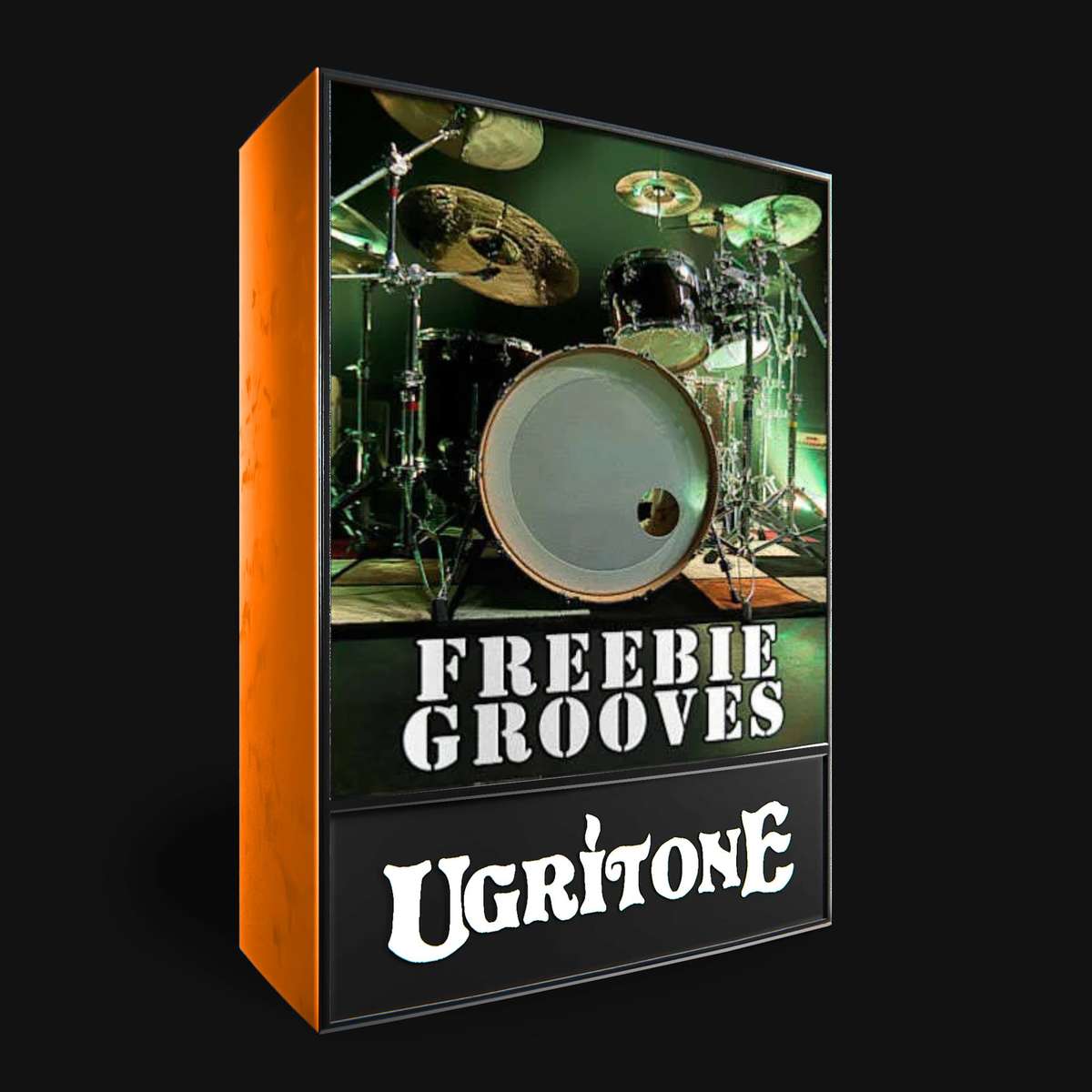 And When you get RIOT Drums from us, you also get Freebie ROCK Grooves MIDI Pack FOR FREE!
With this MIDI Pack you will get over 40 beats and 20 fills. It gets you going and enables you to easily test out different beats for your songs.

These beats and fills were played by us, in a live session with an electronic drumkit. That's why they sounds real, and not just some robotic grooves edited by mouse directly in grid.

You can use Freebie ROCK Grooves with RIOT Drums to ease your process even further!

But it also works virtually on any other sampler, since MIDI is a cross-platform compatible standard, by far the most used standard in the musical software and hardware in world!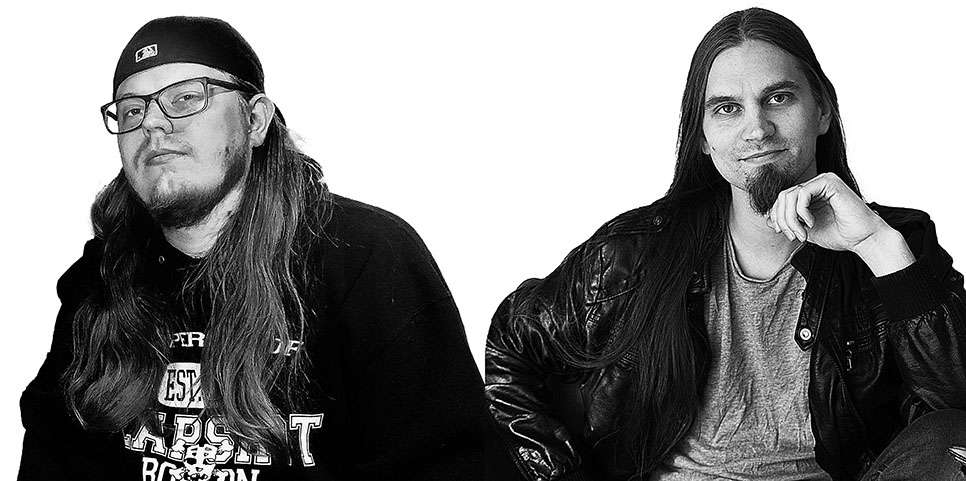 Who are we?
"True innovation lies in those who'll truly dare to challenge the status quo"

Ugritone, offers audio-tools made by Ron D. Rock and Toni Kauko. We are Homestudio producers making Plugins, Virtual Instruments and Songwriting tools for Homestudio producers.

Sounds of the yesteryears with a modern twist and workflow

Whether it's Black Metal, Punk, Thrash or Chiptune, you'll likely to find a familiar tone from our products.
Why go with Ugritone?
We are not here to serve the "industry standard", which means we have no quotas to meet & no trends to follow.

Our products aren't made by A-list producers in a million dollar studio with drum kits rented from a museum. We don't process our sounds to the max on the way in.

We believe YOUR music should sound like YOU.

Less we process the sounds, the more it lets YOU process them.

Our footprint to the environment is minimal. But we hope that to your music, it'll be maximal!