UGRITONE MIDI GROOVES - NEVER PROGRAM DRUMS AGAIN?!
REAL PERFORMANCES BY REAL DRUMMERS
LESS PROGRAMMING, MORE SONGWRITING

- Write Drum tracks in minutes

RETAIN THE REAL HUMAN FEEL, ZERO ROBOT

- Shape Drums around your song

EXPAND THE GROOVES & CUSTOMIZE THE BEATS

- Try out even the craziest ideas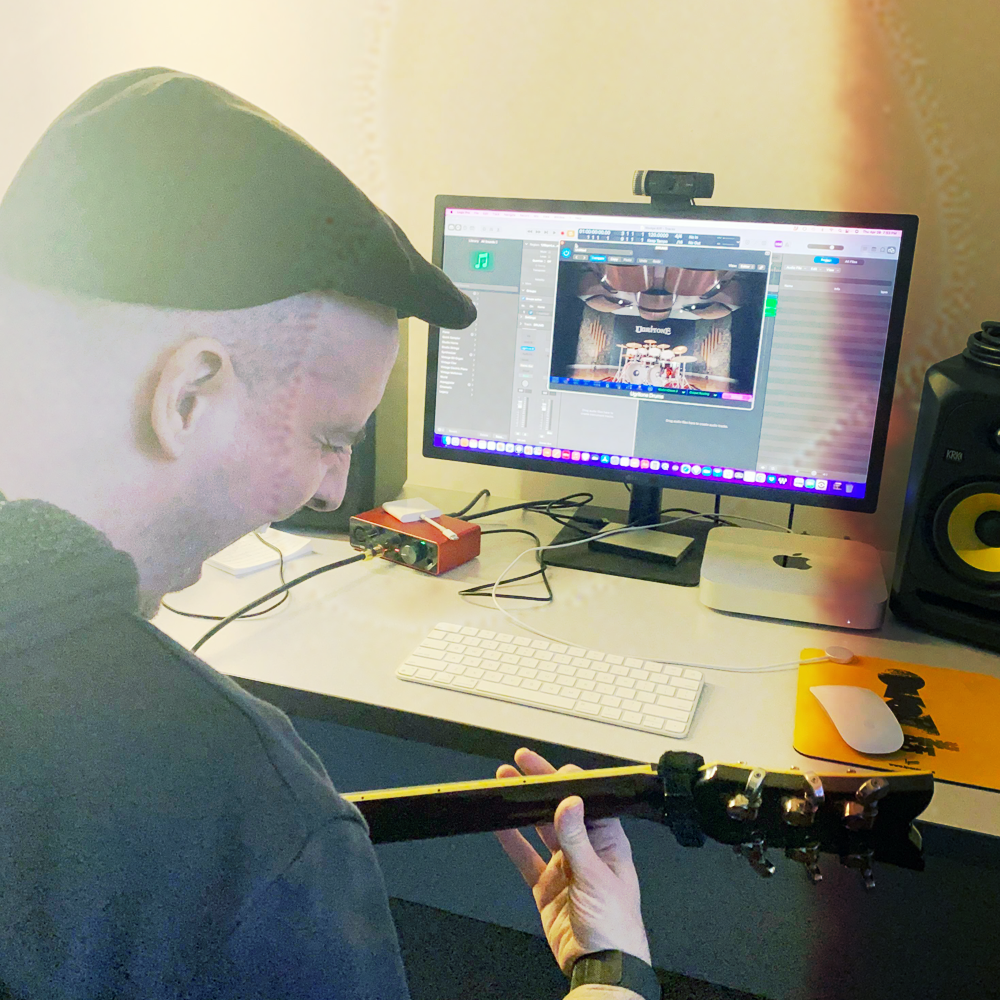 YOUR SONG. YOUR GROOVES.
- Write whenever & wherever YOU feel inspired
- Browse through a wide collection of beats
- Speed up or slow down - drums will follow
- Pre-produce & finalize song structures
- Make it a bit more human
" data-elfsight-app-lazy"
WHAT IS MIDI?
As a songwriter, MIDI is an essential tool in your Digital Audio Workstation (DAW). It serves as the DNA of your music, guiding virtual instruments like Ugritone Drums and other synthesizers to play the notes and sounds you want.

With MIDI, you have complete control over every aspect of your virtual instrument's performance - from which notes to play and when, to how loud or soft they should be, and how long they should be held.
It's like having your own personal conductor, ensuring that every element of your music comes together exactly as you envisioned it.

Keep in mind, MIDI itself does not produce any sound. It's simply a stream of information, like a set of instructions, that your virtual instruments follow to create the final musical piece. With MIDI, the possibilities are endless and your musical creativity knows no bounds.
FAQ
WHAT DO I NEED TO USE MIDI?

- Digital Audio Workstation
- Drum Sampler (such as KVLT Drums, Riot Drums, EzDrummer, Steven Slate Drums etc)
WILL MIDI WORK ON MY COMPUTER?

Yes, MIDI is universally compatible. However we can guarantee compatibility on the following systems:

Operating System:
64-bit Windows 7 and higher
64-bit MAC OS X 10.9 and higher
iOS and Android NOT SUPPORTED

DAW (Audio editing software):


Pro Tools 11 and higher
Cockos Reaper 3.4 and higher
Steinberg Cubase 8 and higher
Cakewalk Sonar X3 and higher
Apple Logic X 10.2.1 and higher
Studio one 3 Professional (Artist edition requires an add-on to operate3rd Party VST/AU Plugins)
Fruity Loops 1
Digital Performer
Ableton Live 8 on macOSX
Ableton Live 9 on PC
Reason 10 on PC
Magix Music Maker
GarageBand on Mac Os

Not-supported DAWs:

Cakewalk BandLab

Minimum Hardware:
4GB of RAM
Dual Core CPU
a soundcard
4GB of hard drive space
ARE MIDI NOTES SAMPLES?

MIDI = Musical Instrument Digital Interface.
For a Songwriter, MIDI is the DNA of DAW controlled music. In short, it's information signal that tells Virtual Instruments what notes to play, when to play them, how hard or how soft to play them, how long to hold the notes and much much more.

While MIDI itself contains no audible signal, it basically tells Ugritone Drums (or other drum instruments) what to play and how to play them.