Death Metal sound of the Early 1990's
KVLT Drums II is a Drum Sample Library catered to cover all areas of 80's/90's/2000's Underground Metal Drum Sound. Unpolished beauty, raw natural sound.

Old School Death Metal expansion gives you access to Drum tones of the early 1990's Death Metal.
Florida Meets Gothenburg, New York Meets Stockholm.
Dry & tight room sound, toms with lots of attack but with lightning fast decay, snares that snap just right.

Shape it anyway you like, enhance it anyway you like.
90's Death Metal Drum Sound at the Tip of Your Fingers!
VST/AU/AAX Compatible
6 Snares, 2 Kicks, 1 Full Set of Toms, 17 cymbals (Hihat, Crashes, Chinas, Splashes, Stacks, Ride)
~421 Mb Download Size
Drums Engineered by: Ron D. Rock @ New Soundstakk Studios, Windsor, ON
Drums Performed by: Ron D. Rock
REQUIRES KVLT DRUMS II to work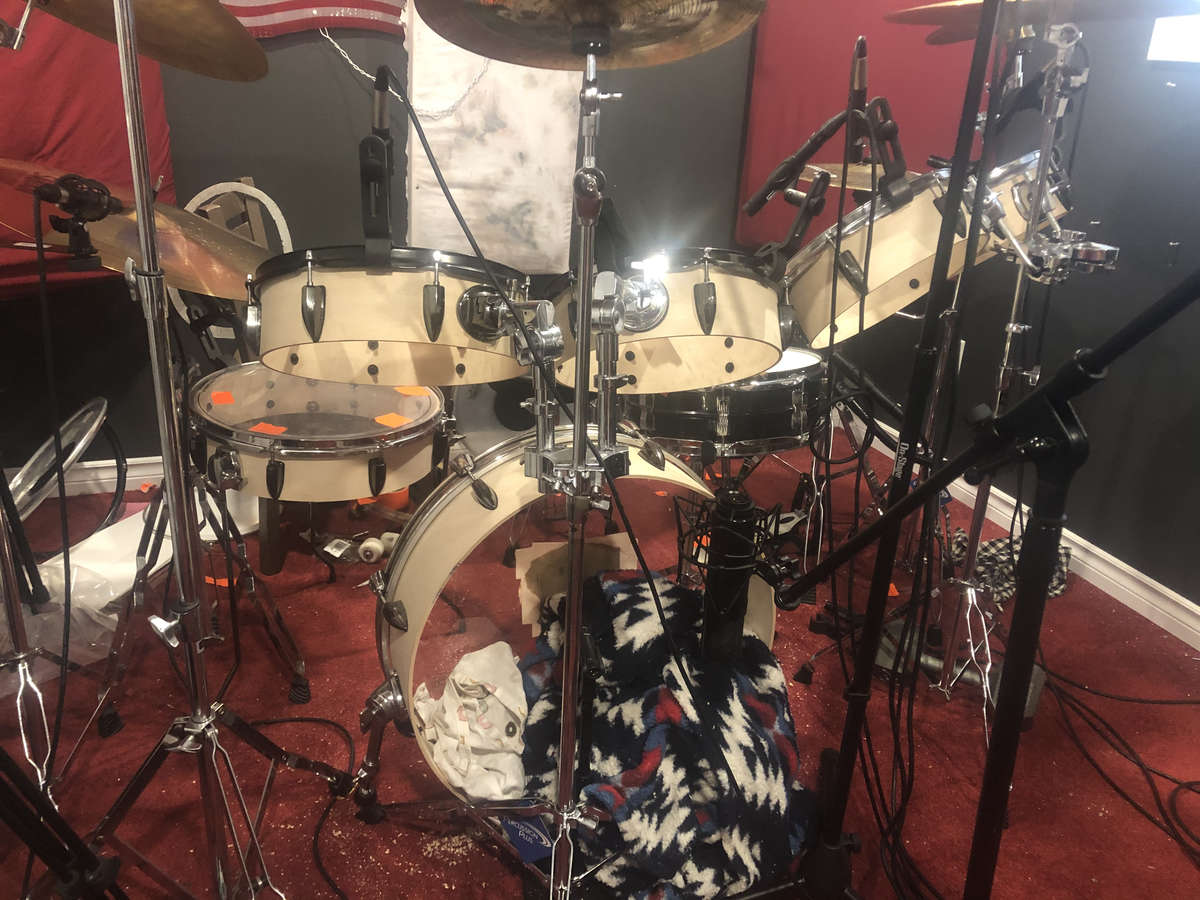 Kit Features:
Kicks:
Custom Pancake 22x6

Snares:
Pearl© Brass Piccolo 13x3.5
Ludwig© Acrolite Black Galaxy 14x5
SPL Labs© Maple 12x5
Griffin© Popcorn 10x6
Custom PVC 14x5
Ludwig© Hammered Bronze 14x5


Toms:
Custom Pancake 10x4
Custom Pancake 12x4
Custom Pancake 13x4
Custom Pancake 14x4
Custom Pancake 16x4

Hihat:
Sabian© B8 Pro 14"
Arborea© Knight 14"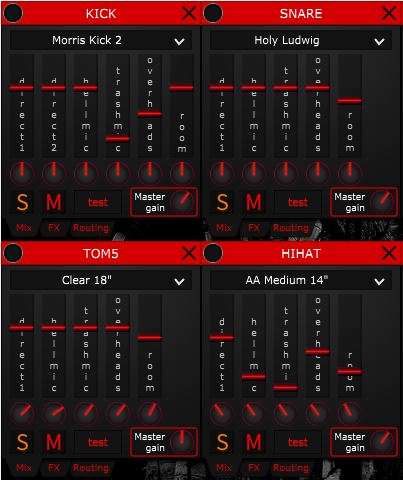 Ride:
Paiste© 2002 Giga Bell 18"
Sabian© B8 Pro 20" Medium

Crash:
Arborea© Knight 16"
Arborea© Knight 18"
Zildjian© Z Custom Medium 17
Zildjian© Z Custom Medium 18

China:
Arborea© Knight 18"
Sabian© B8 Pro 18"
Zildjian© A China Boy Low 20"

Splash:
Arborea© Knight 6"
Arborea© Knight 8"

China 2:
Paiste© 900 14"
Arborea© Knight 14"

Stack:
Custom Stack 14" 900/Knight8



Kit Presets:
Not really sure how a certain Drum Sound was crafted? Kit Presets to the rescue!
We spent hours crafting these presets to give you the best possible starting point per genre & style. Flick through and see which style suits your song the best!

Preset list*:
2001Deathcore
GrindDemon
ModernDeathMetal
Netomb
SlowTampa
TampaDefault
KVLT Drums II
Requires KVLT Drums II in order to work