"Really good and natural samples. Simple interface, incredibly fast tweaking in the mixer and routing sections! And snare is sounding great on blastbeats!!!"
- Stefano Morabito, Producer (Fleshgod Apocalypse, Decrepit Birth, Internal Suffering, Hour of Penance, Obscenity)
Unleash the raw, unpolished beauty of Classic Underground Hardcore Drum Sound
Riot Drums is a fully sampled drum kit that was inspired by classic 90's Hardcore albums. We dug out some old cassette tapes & vinyls, rented a recording space and got a kick ass drum kit and sampled the whole thing for you.

We love 90's Hardcore and we wanted to bring you a natural sounding yet punchy kit that delivers roundhouse kicks right to your jaw. This puts pizzamakers and Gorilla Stomps in your songs.


VST/AU/AAX Compatible
Drums Engineered by: Toni Kauko
Total File Size 280 Mb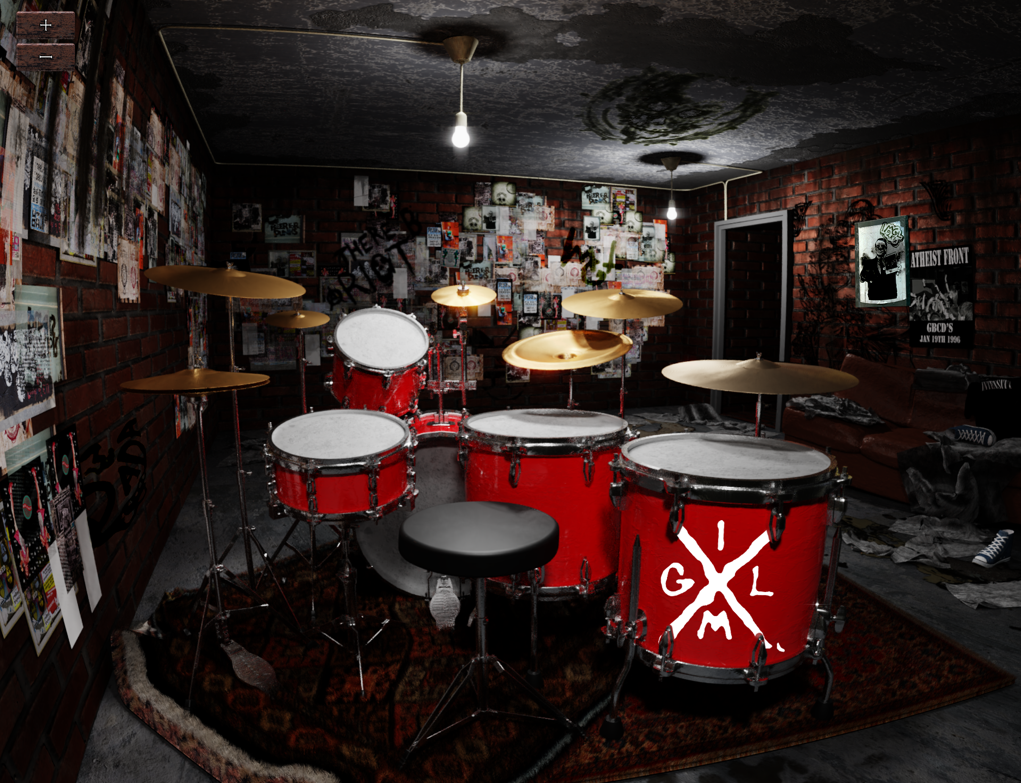 Features
Over 2700 drum samples inside a simple to use plugin. 8-12 round robins per 4 velocity areas per drum/cymbal
Drums: 1 kick, 1 snare, 3 toms and a whole set of cymbals (hihat, ride, 2 crashes, china, 2 splashes).
Each drum has many adjustable mics: Close, room close, room far, overheads and bassdrum & snare includes also close rear mic.
Each drum has it's own pan and gain knobs.
Each mic has it's own gain knob.
Each mic can also be routed to any of the 16 stereo outputs.
A simple 1 stereo output mode by default.
Each drumhit's midinote is freely adjustable.
A soundcheck-mode for adjusting drums without the need of external midiclips during the pre-mix.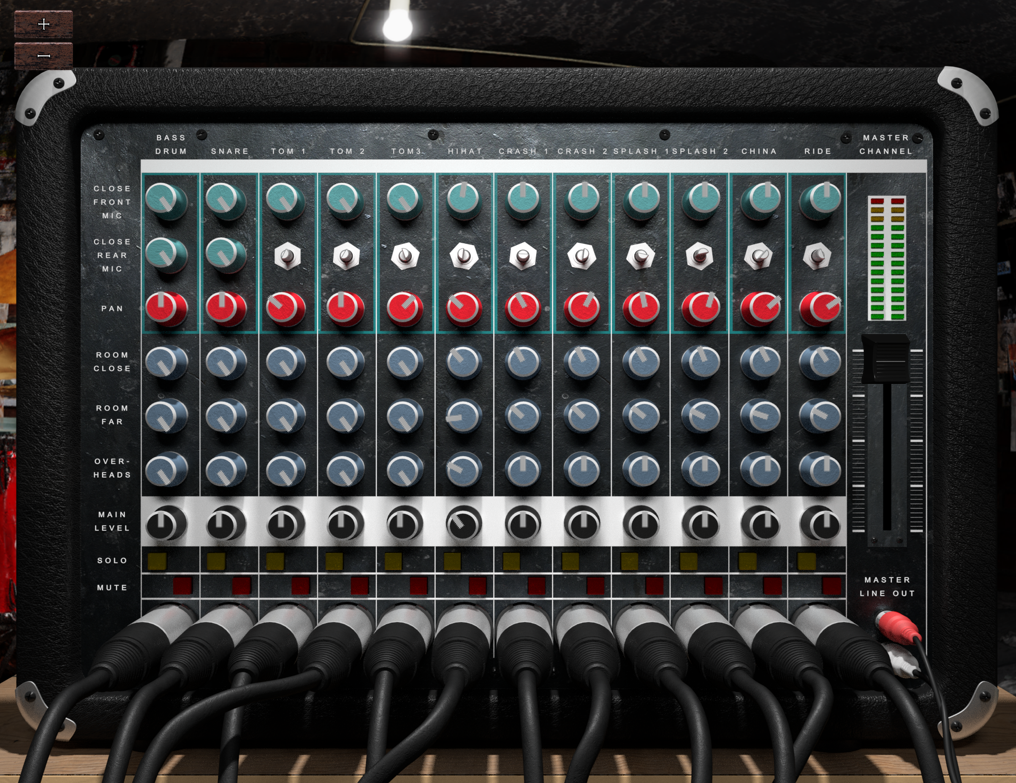 Mix Window
Adjust the levels of Close mics, Overhead and Room, and panning per drum
Solo/Mute per drum
Master Level
Routing Window
All MIDI Notes are completely remappable
Easy single stereo output setup up to fully customizable 16 individual outputs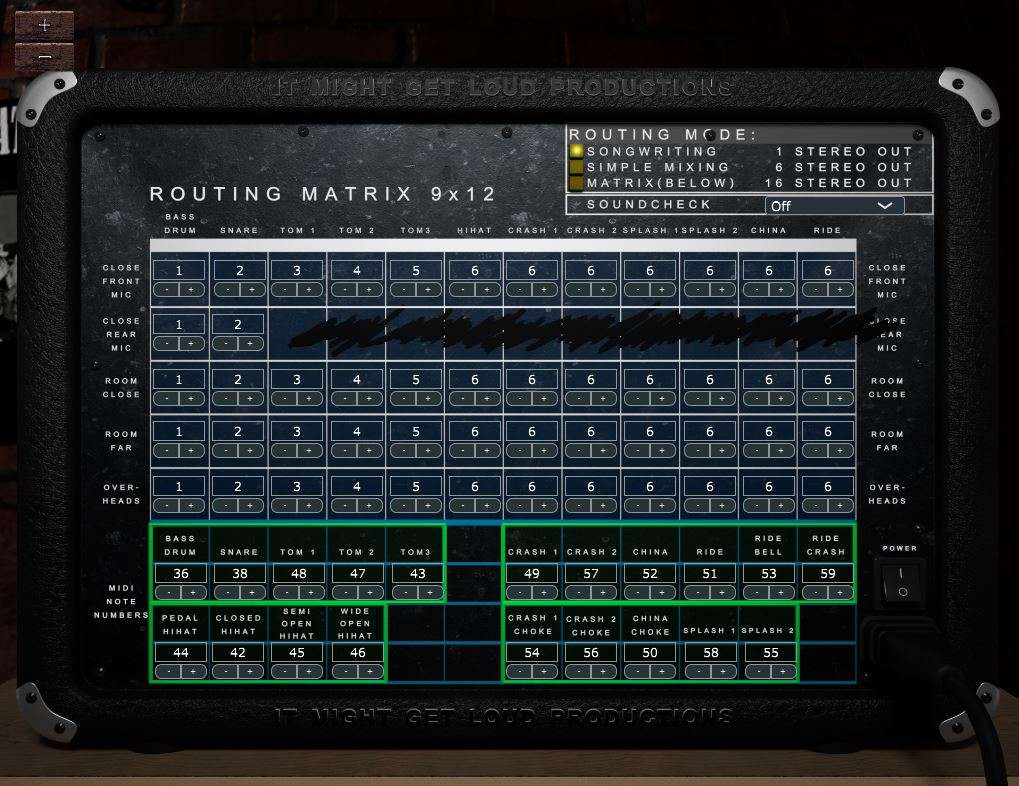 "In your face!" The RIOT Drums kit is definitely not just another drum VST. If you are searching for a really realistic sounding and punchy drum plugin, don't look any further. The sound of the RIOT Drums plugin is natural, raw and authentic. With its straightforward routing and mixing flexibility it's my go-to drum VST for quick sketches and final products. You really can't go wrong with the RIOT Drum Kit."
-Soli D: producer (Graz, Austria)
What drum mapping was used for these ?

The default is General Midi Standard, but you can remap the notes inside the plugin to your needs. :)

Do this works on mac?

Yes! :) Both are supported, 64-bit Windows 7 and higher & 64-bit MAC OS X 10.9 and higher.