Drums Against Humanity
Regular price
$99.00 USD
Sale price
$69.00 USD
Unit price
per
Sale
Sold out
View full details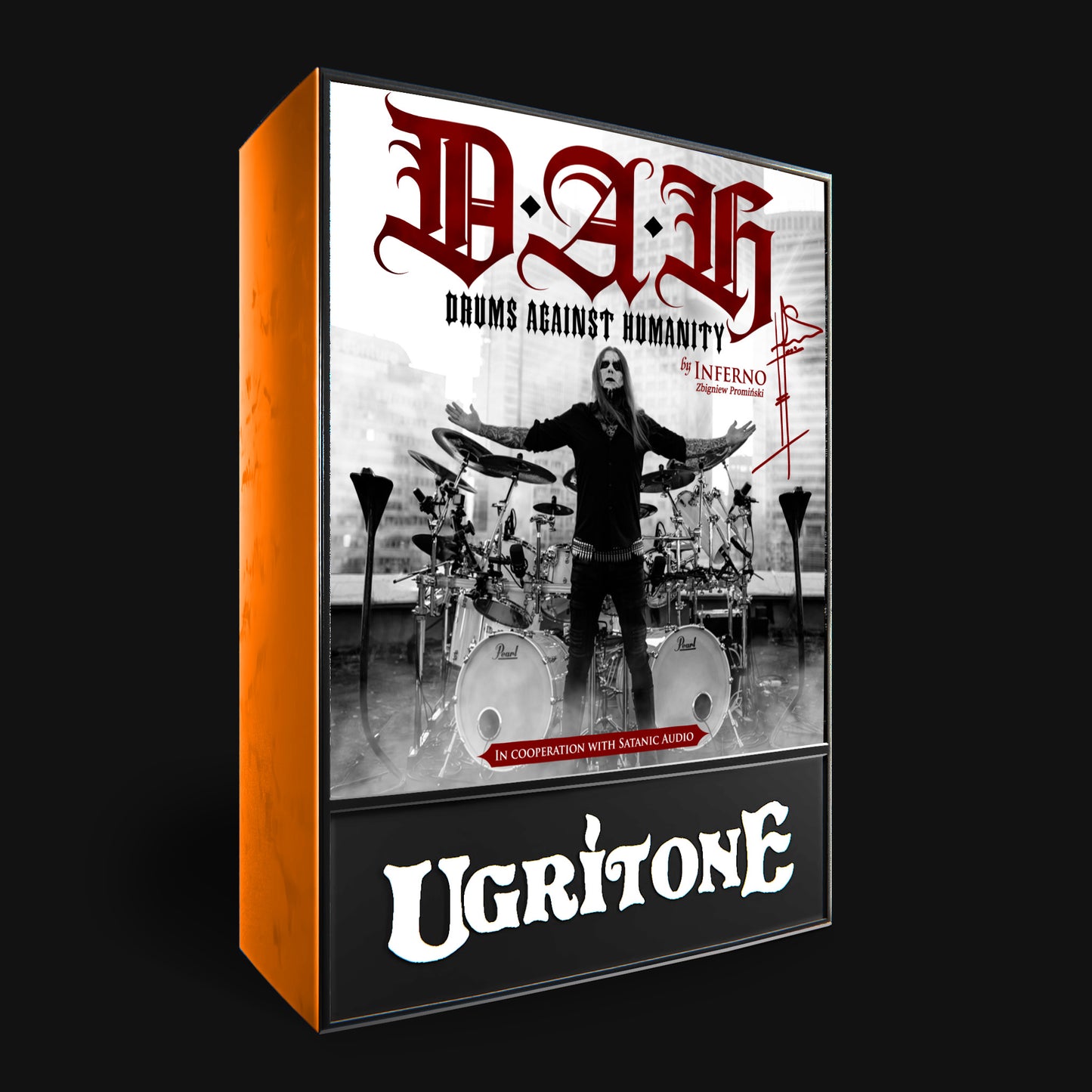 DRUMS AGAINST HUMANITY
Drums Against Humanity is a Drum Sample library that offers a rare access to Zbigniew "Inferno" Prominski's (Behemoth, Azarath) sought-after drum sound.
Equipped with 4 Bass Drums, 5 snares, 8 toms & countless cymbals, Drums Against Humanity allows entrance to Inferno's unholy drum vault.
Recorded at the legendary Tall Pine Records, in Kolbudy, Poland by Haldor Grunberg (Satanic Audio) whose magic touch was printed all-over Behemoth's chart-topping 2022 album "Opvs Contra Nvturam".
Multi-sampled in great detail, Drums Against the Humanity offers you the most realistic virtual drum performance powered by Ugritone's sampling engine.
EXPLORE DRUMS AGAINST HUMANITY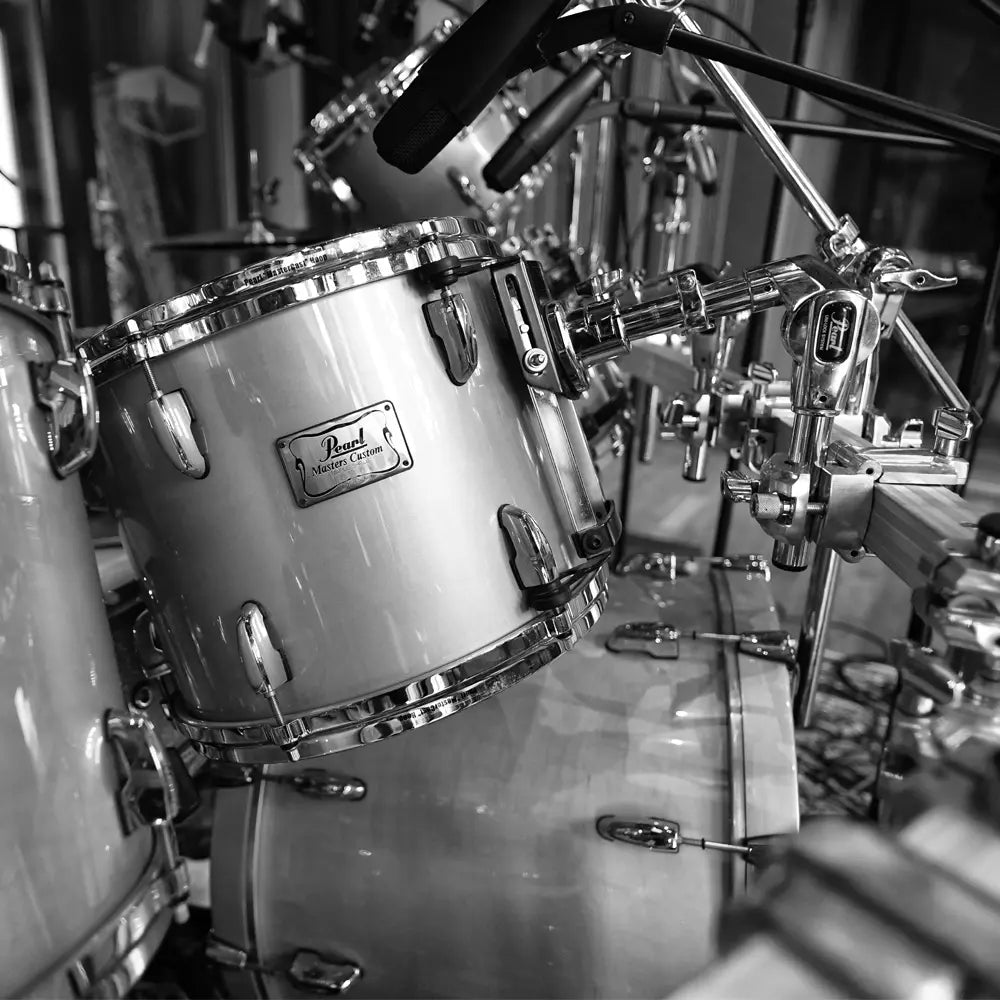 PRODUCTION CREDITS
Zbigniew "Inferno" Prominski- performance, sampling, selection of instruments, artistic direction
Haldor Grunberg (Satanic Audio) - engineering & mix
Mikolaj Kiciak - drum tech & assistance
Oskar Szramka & Marcin Zdziuch - pictures and filming
Tomek Łączyński - cover photo
Mentalporn - DAH logo
Thomas Lisle Brooker - GUI Photo

Drums Against Humanity was recorded at Tallpine Records in Kolbudy, Poland in July 2022
FAQ
Will Drums Against Humanity work on my computer?

64-bit PC Windows 7 and higher
64-bit MAC OS X 10.9 and higher

4GB of RAM
Dual Core CPU
a soundcard
4GB of hard drive space

Please note:
iOS and Android NOT SUPPORTED
Which DAW's are currently supported

VST/AU/AAX 64-bit only:

Pro Tools 11 and higher
Cockos Reaper 3.4 and higher
Steinberg Cubase 8 and higher
Cakewalk Sonar X3 and higher
Apple Logic X 10.2.1 and higher
Studio one 5
FL Studio 11
Digital Performer 9
Ableton Live 8 (Mac)
Ableton Live 9 (PC)
Reason 1
Magix Music Maker
Mixcraft
Harrison Mixbus

Not-supported DAWs:

Cakewalk BandLab
E-DRUMS SETUP GUIDE
STEP BY STEP GUIDE:

1) Connect your drum module to your computer either via MIDI/USB

2) Navigate to DAW settings and make sure your E-kit/MIDI Device is listed as a MIDI Device

3) Load up an instrument track and choose the MIDI Device as track input (that MIDI signal is received from the MIDI that the e-kit is sending)

4) Select Drums Against Humanity as the Virtual Instrument and let it load

5) Make sure Drums Against Humanity instrument track is either armed for recording and/or has monitoring turned on

6) Enjoy


- Please note that due to USB/MIDI connection latency your safest bet is to connect output from your modulefor real time monitoring

- Either set the module mapping (can usually be set in Ext Trig menu) to match U.D mapping or match U.D (inside routing tab) to module mapping.

Detailed Walkthrough: https://www.sweetwater.com/sweetcare/articles/connecting-electronic-drums-to-your-computer/

Another detailed walkthrough video: https://www.youtube.com/watch?v=HyvTO-PcJpY