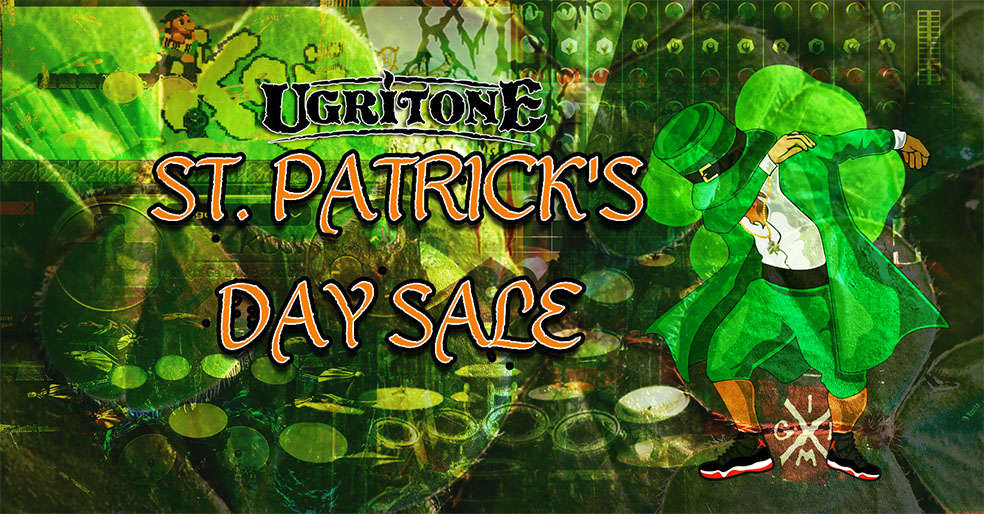 St. Patrick's Day Sale
Like all good things in life... Ended... You'll have to wait for the next sale!!!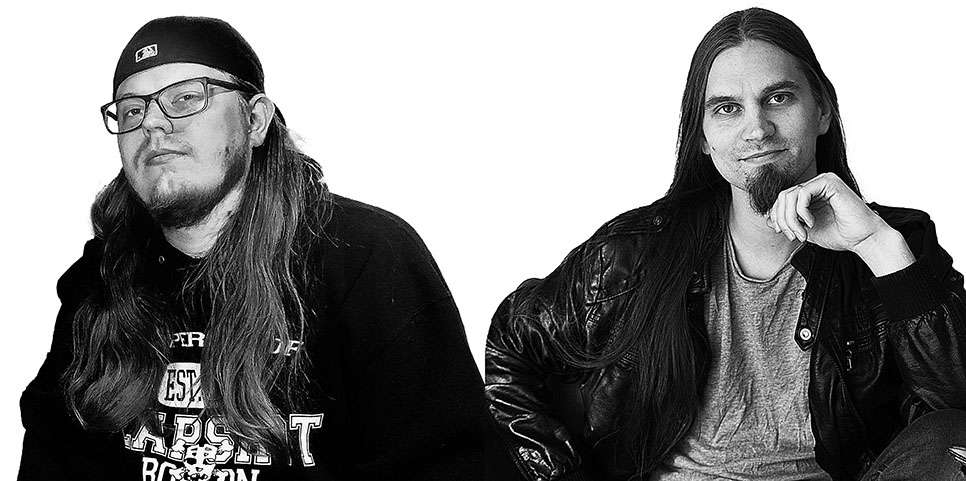 Who are we?
"True innovation lies in those who'll truly dare to challenge the status quo"

Ugritone, offers audio-tools made by Ron D. Rock and Toni Kauko. We are Homestudio producers making Plugins, Virtual Instruments and Songwriting tools for Homestudio producers.

Sounds of the yesteryears with a modern twist and workflow.

Whether it's Black Metal, Punk, Thrash or Chiptune, you'll likely to find a familiar tone from our products.
Our most popular products
Please check out all our products from links below!
Why go with Ugritone?
We are not here to serve the "industry standard", which means we have no quotas to meet & no trends to follow.

Our products aren't made by A-list producers in a million dollar studio with drum kits rented from a museum. We don't process our sounds to the max on the way in.

We believe YOUR music should sound like YOU.

Less we process the sounds, the more it lets YOU process them.
What customers have said about us?
Our average customer rating is 4.46 out of 5.0 stars (Based on 635 reviews)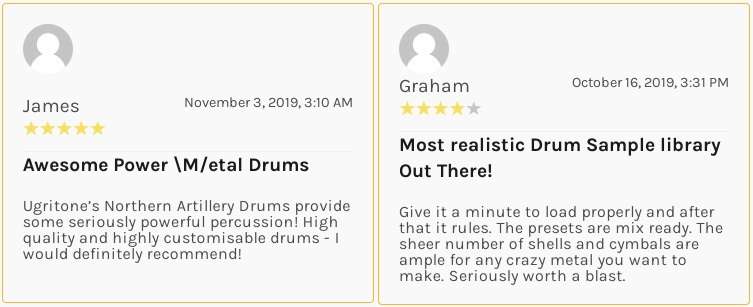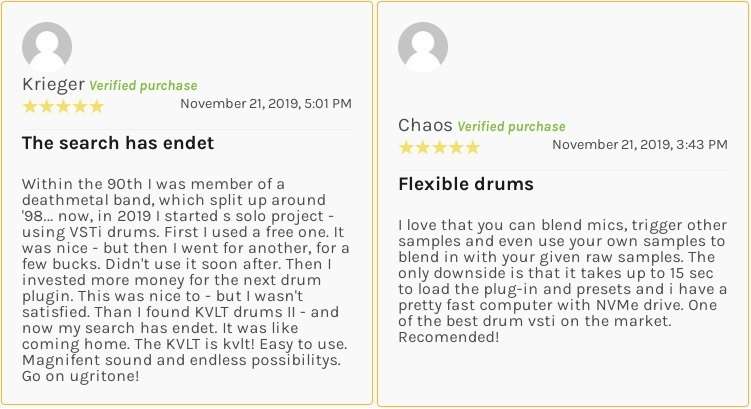 What producers have said about us?
RIOT Drums
"Really good and natural samples. Simple interface, incredibly fast tweaking in the mixer and routing sections! And snare is sounding great on blastbeats!!!"

- Stefano Morabito, Producer (Fleshgod Apocalypse, Decrepit Birth, Internal Suffering, Hour of Penance, Obscenity)
KVLT Drums
"These drums deliver the exact sound of the classic Norwegian Black Metal days. Perfect start for your new black metal project. Completely unprocessed and ready for music from the cold dark north. They're great!"

- Scott Elliott (Chernobyl Studios)